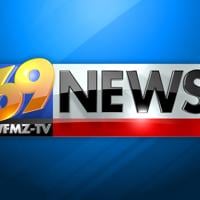 The Corefitball Pro Gym Ball Chair Is Designed To Offer Unique Benefits That Can't Be Found In A Regular Chair | News
Seoul, South Korea, December 15, 2021 / PRNewswire-PRWeb / – With the average American adult sitting for about 10 hours a day, the MENFURS team argues that the majority of people fail to sit with good posture, even though it is crucial for their health . CoreFitBall Pro, the stabilized gymnastic ball chair, aims to naturally induce the right posture thanks to the elasticity of the gymnastic ball and the stable support of the support. After launching the CoreFitBall Pro on Kickstarter the 25 November 2021, their product successfully achieved its initial Kickstarter fundraising goal of $ 10,000 in less than 14 days.
The CoreFitBall Pro features a sturdy premium gymnastics ball of uniform thickness, an anti-torsion 4-component support structure based on stability, a creora® sports fabric cover and non-slip silicone function. All CoreFitBall Pro materials are environmentally friendly products that have received US CPSC and European CE certification.
Promoting better posture and activated muscles, the CoreFitBall Pro as a chair offers a solution for those who cannot break the vicious cycle of poor posture with ordinary chairs and fail to consistently use the traditional gymnastic ball. as a chair due to the high levels of instability and discomfort. .
Designed to preserve the benefits of a traditional gym ball and provide additional unique benefits, the CoreFitBall Pro naturally promotes activity with users. Besides correcting posture, one of its main advantages is being able to perform full body workouts using it as gym equipment. The CoreFitBall Pro Kickstarter campaign features a demo video performed by a professional fitness instructor to guide users through the different exercises they can perform with the product. These exercises have been personalized and developed by the MENFURS team in collaboration with rehabilitation teachers and professional physical trainers.
The CoreFitBall Pro will be available from $ 109 during his 37-day Indiegogo campaign until December 31, 2021. To learn more about the product, please visit its Kickstarter page.
Any publisher or influencer (especially in the fitness, health, product design sectors) interested in evaluating a product can contact the company via the contact details below:
Seok Jo, CEO of MENFURS
Email: [email protected]
Phone: + 82-62-941-3030
Media contact
Courting Sang shin, MENFURS, + 82-62-941-3030, [email protected]
MENFURS SOURCE