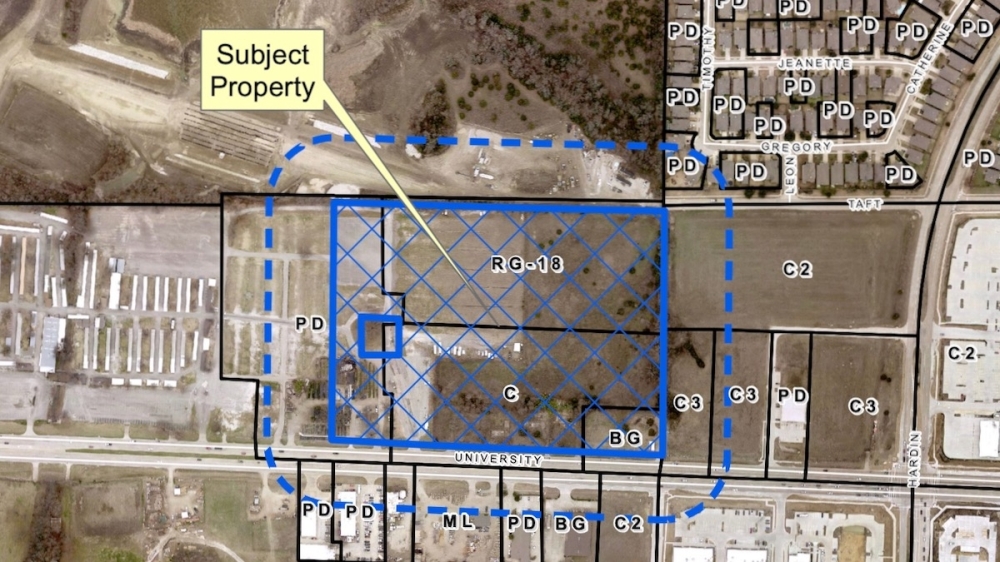 New Multifamily Commercial Project for US 380 and Hardin Boulevard in McKinney Moves Forward
A new project would bring office, retail and multi-family housing to US 380 and Hardin Boulevard. (Illustration courtesy of the Town of McKinney)
Approximately 20 acres have been dezoned and reconfigured at the northwest corner of US 380 and Hardin Boulevard to accommodate multi-family and commercial uses.
McKinney City Council unanimously approved the request at its October 19 meeting. The project proposed to take 9 of the 20 acres of the land and allocate them to retail and office space that would face the US 380. The remaining area would be developed as a multi-family on the back portion of the property. city ​​staff said.
Most of the area at the rear of the property is already zoned for multi-family staff. The applicant has requested that the area of ​​multi-family dwellings be increased slightly and that 21 units per acre be authorized.
Entrances to the multi-family portion of the project would be accessible from US 380 and through an entrance at the northwest corner of the property, project developer Eric Seitz said.
This project will help support the development taking shape at the four corners of the Hardin and US 380 intersection, providing workers at Baylor Scott & White Medical Center-McKinney Hospital and the Raytheon campus with offices, retail, fitness, entertainment and dining. Seitz said in a letter of intent to the city.
"We have a lot of places to play and eat. We need places to live, "Seitz said.
The commercial part of the project would be built first, followed by the multi-family, he said.