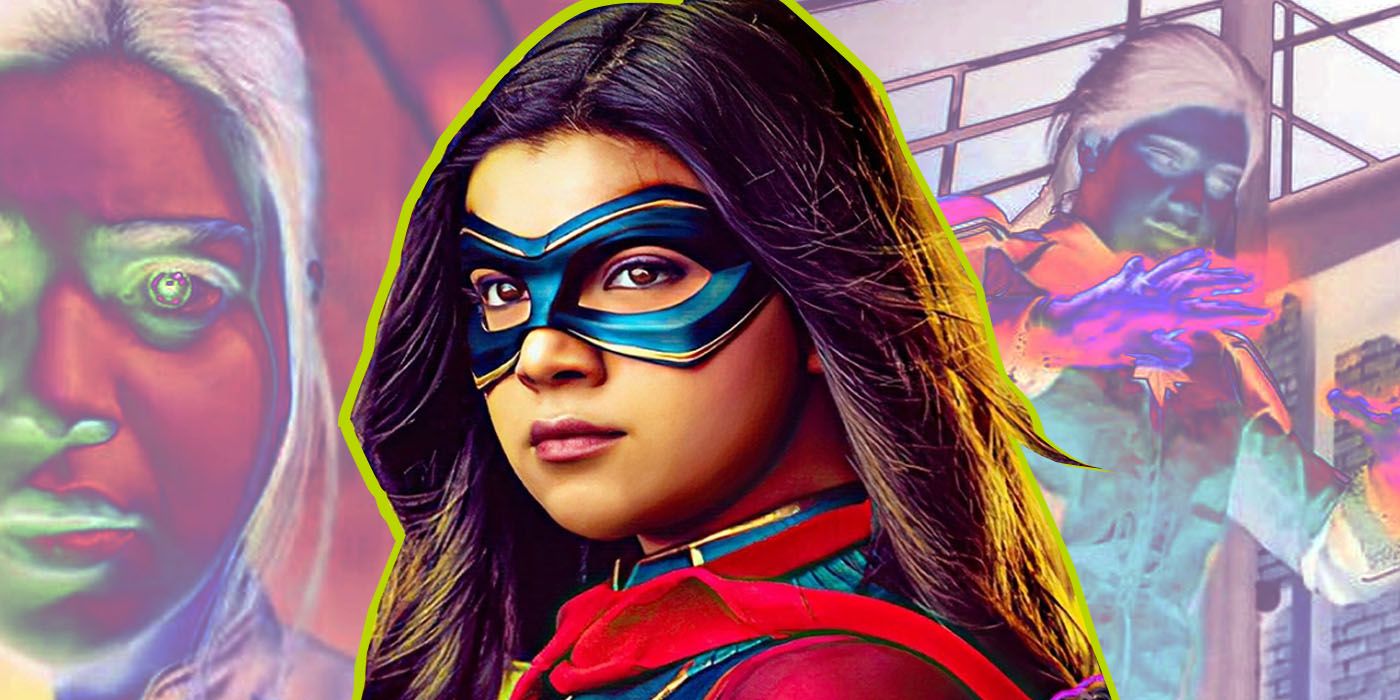 Ms. Marvel pokes fun at every superhero workout montage
The following contains spoilers for Ms. Marvel Season 1, Episode 2, "Crushed," now streaming on Disney+.
Ever since Marvel made movies, an animated workout routine and six-pack abs have been the way to show that an ordinary human being has finally become a superhero. Intelligence, courage and conscious control of abilities have never been too important…until Ms. Marvel had its own version of the training montage.
The gratuitous disappearance of a shirt is the one constant in every male-led superhero movie/TV show – a shirtless, sweaty shot that lingers just long enough to make viewers pass out or gag. With characters whose strength doesn't matter (i.e. Chris Pratt's Star-Lord in guardians of the galaxy or Stephen Strange in strange doctor), the shirtless shot is still a must-have, because apparently the creators behind superhero movies still think eye candy is what makes those movies successful at the box office or on Disney+. Even Vision, the android everyone forgot about in the Marvel Cinematic Universe, has abs.
RELATED: Ms. Marvel Proves Everyone's Asking Captain Marvel's Whereabouts
Some films go even further by including a montage of the main character(s) training to up their hero game. Sam Wilson had to improve his workout routine by The Falcon and the Winter Soldier as the new Captain America. Bruce Wayne almost always has to lift weights and do cardio before taking on a new villain. This gets viewers excited for the fight they're about to witness and ensures they won't question how prepared the good guys are – because somehow a physical torn automatically means victory for the hero.
But more recently, the MCU has cut back on its shirtless editing and shooting game. Granted, Thor has plenty of nudity in the Thor: Love and Thunder trailer, but Taika Waititi can't help but laugh at everyone drooling over the almighty glory that is Thor's body. And as more and more superheroes find their callings — especially on the cosmic and magical side — shirtless thirst traps and workout montages become an obsolete, objectifying trope of the past. Ms. Marvel shows the innocent and playful side of these training sequences, giving a more realistic approach to how someone with superpowers would start their path to heroism.
Kind of like how Shazam! used the youthful superhero obsession to initiate Billy Batson's training as Shazam, Kamala Khan almost immediately tries out her newfound powers to become the superhero she's always dreamed of being. With the help of Bruno, the MCU's possible new Iron Man, Kamala begins training to perform to her full potential. But things start off a little rough when she tries to do it the old-fashioned way. Steve Rogers or Bruce Wayne may need to do a few tricks or push-ups to get into their superhero mindset, but it's clear from the start that isn't Kamala's approach. After all, she said gym class wasn't where she shone.
RELATED: Ms. Marvel Changes Marvel's Avengers Video Game History
The immediate aversion to the physicality of one's training is a step towards proving that physicality does not make a person a hero. Thor: Love and Thunder seems not to have taken this memo; the trailer also shows Thor's own montage of working out to get in shape, but that could be a way to signify Thor getting more confident with himself again. Ms. Marvel has a more progressive Kamala way of feeling like a hero. She discovers the extent of her powers through trial and error, and though her first real superhero moment almost leads to disaster, she knows what not to do the next time.
In a certain way, Ms. Marvel still follows the age-old trope of training editing that has become popular in Rocky. Krewella and NERVO's "Goddess" serves as a motivational anthem that slips a pop culture reference into the show, and it more or less shows how quickly Kamala is adjusting to her newfound personal powers. But her training signifies a new era of heroes – one that doesn't rely on attractiveness or top-notch fitness to define her as super.
To see Kamala Khan redefine the workout trope, watch Ms. Marvel every Wednesday on Disney+.