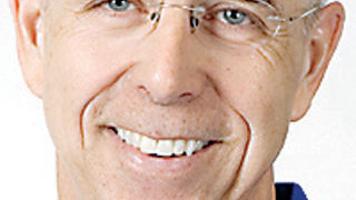 JOE BLACK: Athletes, now is the time to prepare for the season | Sports
The time has come. Yeah, I know, school just got out, but if you're not gearing up for the season ahead, then you're already late.
Oh, there is time, but don't waste it. Every athlete should run, jump, lift weights, and practice their skills. You can't wait for the start of the season.
In fact, you should already have your basic fitness. Your season will be here before you can turn around. Now is the time to tweak things.
Practice your jump and free throws. Spend time on speed and agility.
Time in the weight room will help you hit harder, farther, and more accurately, especially when fatigue is a factor.
Mileage is important, but so is speed work. Everyone is a mixture of slow twitch and fast twitch fibers. You have to work on both to be the best you can be.
Benjamin Franklin is credited with saying "an ounce of prevention is better than a pound of cure". He was talking about fire prevention in early Philadelphia, but he's happy to tackle healthcare today. Let's start with overall fitness. We know that more injuries happen when you are tired. Think about the last descent of the day on the ski slope. The 4th quarter. An athletics meet and you are in your last event.
You don't need to have run a marathon before to run a marathon, but you do need to do the mileage beforehand. You can't run a mile and then run 10 the next day. Or at least you shouldn't. Fatigue may not make us all cowards, but it does make us more vulnerable to injury. You can overdo anything, but you almost can't get too fit.
What does it mean? Our endurance is high. Our muscles are well trained for the task at hand. We are flexible.
I'm not going to blame every hamstring injury for flexibility issues, but there's no doubt in my mind that you can reduce the incidence and severity of hamstring strain by being more flexible. The same goes for Achilles.
Hear it clearly: stretching doesn't mean touching a few toes and swinging your arms before your workout. First of all, stretching should be done at the end of a workout, not at the beginning. And flexibility work should be approached like the rest of training – well thought out and thorough.
Pat Summit athletic trainer Jenny Moshak was right. The Lady Vols would meet on the ground after every practice and match and spend time stretching. You should learn from it.
Two other really important parts of training as you prepare for the season are jump training and core work. We know that jump training helps prevent ACL injuries. There is no doubt. The way your foot hits the ground is one of them. You should have this evaluated by a professional.
I can never preach too much about the importance of your heart. Another important part of preventing ACL injuries is strengthening the hip. Hip rotators help control knee action when your foot is on the ground, whether landing or cutting.
You do not know what to do ? There are good professional coaches. Look for one who asks you lots of questions, does a physical assessment of you, and sees the big picture.
Then get to work. Time is wasting.
Joe Black, PT, DPT, SCS, ATC is a physiotherapist and athletic trainer in Total Rehabilitation at Blount Memorial Hospital. Write to Joe at [email protected]