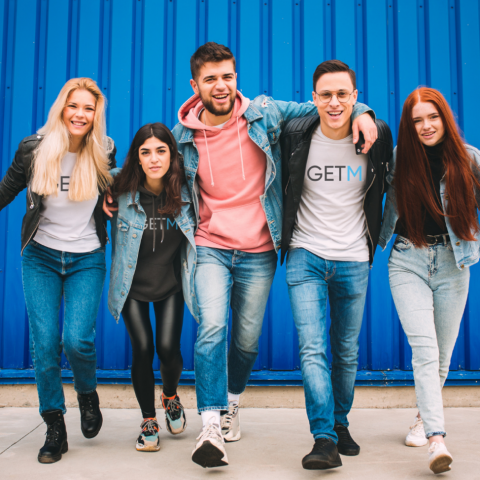 GETM Training sets the bar HIGH for virtual fitness (personal training)
GETM Training plans to set the bar HIGH for 2022 as the leading organization for virtual fitness. "This is the health of an entire nation that we are talking about," said CEO Nicholas Gambacini …
Naugatuck, United States – December 17, 2021 –
We've all seen personal training, but not like this. GETM Training plans to set the bar HIGH for 2022 as the leading organization for virtual fitness. With the sights set, the action begins. "This is the health of an entire nation that we are talking about," says CEO Nicholas Gambacini, "The bar must be set. We are talking about those we love. With next-generation virtual capabilities, a GETM Certified Specialist meets you one-on-one and delivers more precision than ever before. The difference is in the approach: a fitness trainer can hybridize their training model, making changes as needed and allowing flexibility not seen in other rigid structures "once a week, by person only ". Fitness made fun and practical (visit GETMTraining.online for more information).
As 2022 approaches, they have already made some improvements to their community. GETM Training is now branding a new website (www.GETMTraining.online), set to launch a rewards program to recognize individuals who have achieved their individual health goals, and are taking root in local communities by providing support and virtual fitness clinics. They plan to continue to do so, in keeping with their mission to provide fitness opportunities for everyone.
"Physical form is organic. When it hits the business world, it becomes systematic. But that's why we're different: We elevate the organic aspect and let the truth of training create the results, not the emphasis on profitable gain. Nick also mentions the donations that GETM Training provides to local and national communities, including donations to charities (click here to read more about GETM Training). They argue that health extends beyond the individual. "Individual health is environmental health, and vice versa," says Nick. The Rainforest Alliance is one of their main gifts, along with a growing list of others, with no signs of slowing down.
Contact information:
Name: GETM Training
Email: send an email
Organization: GETM training
Address: PO Box 786, Naugatuck, CT 06770, USA
Phone: + 1-203-200-0873
Website: https://getmtraining.online
Version number: 89056700
COMTEX_399088030 / 2773 / 2021-12-17T03: 48: 25