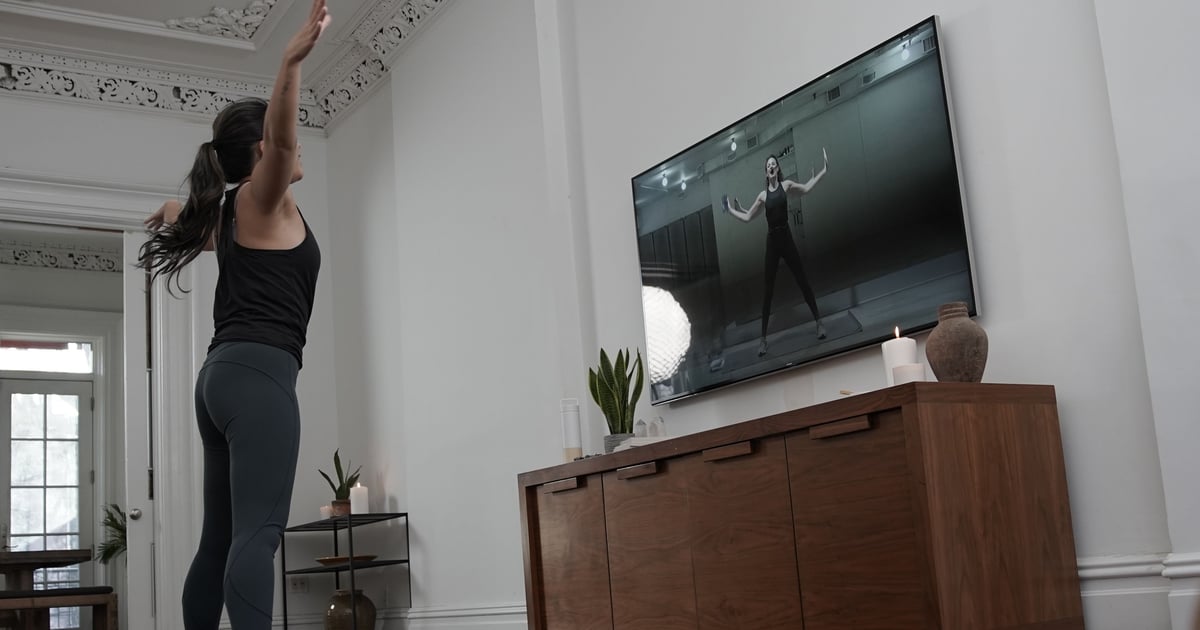 Beyond Classroom Resolutions – Week 1 Review
Created by The Class instructor Karla Misjan, Beyond Resolutions is a four-week program aimed at getting to the root of our thinking to even make resolutions. Journaling, meditation, EFT tapping, and The Class are just a few of the sessions built into the program's curriculum. Over the four weeks, instructors Mallory Meeks, Aimee Cox, Katie Facada, Erin Ward, Amanda Martinez, Marina Trejo and The Class founder Taryn Toomey guide participants through a curated set of themed classes designed to create emotional change. . to overanalyze our lives and tap into a deeper sense of who we are.
The first week of Beyond Resolutions is available for free on The Class's site now, with the option to access the remaining weeks via a 14-day free trial at The Class Digital. If you are already a member of The Class Digital, you can already access the program with your usual login. For more information on Beyond Resolutions, visit The Class's website here.
What is the class?
The class is more than a training session. It's a mat class where a movement is repeated throughout the duration of a song, which in my experience always matches the energy of the movements we do. Squats, skaters, burpees, and jumping jacks are just a few of the exercises you'll practice during class. Every time I've followed The Class, I leave feeling emotional and invigorated with a new understanding of how I see myself in relation to the world around me. So when I got the chance to preview a week of Beyond Resolutions, I was both excited to get started and curious as to what was to come.
Beyond Resolutions by Classroom Curriculum: Week 1
| Day | Session | Duration |
| --- | --- | --- |
| 1 | Class with Taryn | 60 minutes |
| 2 | Meditation + Journaling with Marina | 20 minutes |
| 3 | Cardio with Taryn | 40 minutes |
| 4 | Full body stretch with Marina | 25 minutes |
| 5 | The class mashup with Taryn + Marina | 60 minutes |
Beyond Classroom Resolutions: Day 1
The start of the first week of Beyond Resolutions With Taryn set the tone for the rest of the week in a heartwarming way. As someone familiar with the structure of The Class, I appreciated being able to start with something familiar. I've never practiced with Taryn in person, so being guided by her was even more reassuring. Her voice, presence and style of teaching kept me engaged throughout the hour in a way that I felt in tune with my body in the moment.
"Dissolve" was a word that came up a number of times near the start of the hour. Internally, the word "dissolve" resonated in my body as removing a layer of self-judgment about how I moved and matched Taryn's movements. One of the things I enjoyed the most about this session was that Taryn was constantly switching between movement variations during each section. An example came during the jumping-jack game. She twirled between the traditional puppets, walking from side to side while raising her arms, and even hopping under herself while moving her arms. His ability to offer various options seamlessly allowed me to further dissolve the idea that everything should be perfect. As long as I was moving safely, it didn't matter what my movements looked like and the removal of judgment was so liberating.
Beyond Classroom Resolutions: Day 2
Marina's calming meditation and journaling session continued the thread of being present with my body in the moment. His teaching style during the meditation was incredibly caring. She first talked about different ways to set up our spaces to be comfortable, including working out in a bathroom if that worked best.
Once we found a comfortable seat where we could tap into the midline, Marina offered the option to practice with our eyes closed or open, and we began. Starting from the top of the head, we palpated small weak points of the body, noticing the connection between the body part and the different emotions and thoughts that can appear in these spaces. Towards the end, we clenched our fists to "take in", as Marina put it, the tension in our lives. As soon as our fists were released, we "dissolved" whatever we chose to put in our fists. When I released my fists, I felt that pressure lift from both my palms and my shoulders. We then went to the journaling section to see where our minds were at that time. A guiding idea was to write the word "hello" and let the following words flow. Touching pen to paper seemed like an effective way to write freely without being distracted by social media.
Beyond Classroom Resolutions: Day 3
Taryn's cardio session on day three was my favorite practice of the week. "Disintegrate…disintegrate," were the first two sentences Taryn uttered at the head of the class. Towards the top of the practice, as we moved our bodies and Taryn spoke, all I could think about was "disintegrating" like removing negative judgment from myself. I'm pretty good at picking up self-critical thoughts, but when I move my body I'm so busy making sure I can breathe and keeping my muscles safe that I don't have to judge myself. Of course, Taryn read my mind.
"One suggestion is to use this practice today to reduce the shame a bit," Taryn offered. With a cardio practice comes a lot of feeling in the chest. The heart space can hold a significant amount of emotion. Needless to say, I felt a lot of internal changes during this course. As I felt, thought, breathed and moved, Taryn chimed in again with "If you're still on your mind, you're on your mind. Let it move . . . let go."
Beyond Classroom Resolutions: Day 4
After such a cleansing course, it was great to have an entire stretching session with Marina. Playing with mobility as we worked through the series of stretches was intriguing. Exploring balance, alignment and breathing while becoming tactile with the ground was a playful way to release the feeling of tightness in the crevices of my body. Marina summed up the experience perfectly when she said, "There is a time and a place to hold on, right now we are playing with grip."
Beyond Classroom Resolutions: Day 5
Honestly, I was a little nervous about getting into The Class taught by both Taryn and Marina. Nerves came from concern that there might be some awkward competitive energy, but I was wrong. They worked together in a way where each of them took time to talk while completing each other's sentences. One of the greatest things about this class was seeing the instructors moving side by side, but in their own style and feeling free to mirror them in my own way. The heart clearing exercise at the end (where we sit down and pump our arms at our sides) was even more emotional than usual. The words Taryn said in class, "Support your own evolutionary process," continued to resonate in my mind the entire time. I really felt supported by Taryn and Marina throughout the week.
Beyond Classroom Resolutions: Final Thoughts
I am wonderfully impressed with Beyond Resolutions. The constant separation between technology, judgmental thoughts, and the real me was an experience that has already changed my view of the rest of 2022. If I set a goal, I'm allowed to keep it malleable, and if things don't go not as expected, there is no judgment. As Taryn said in class on day three, "The inconvenient truth of practice is that you have to do it." And although it was a little scary at first, I'm glad I followed the week. If you're ready to learn more and get free access to the first week of Beyond Resolutions, check out The Class's website here.
Image source: Courtesy of the class