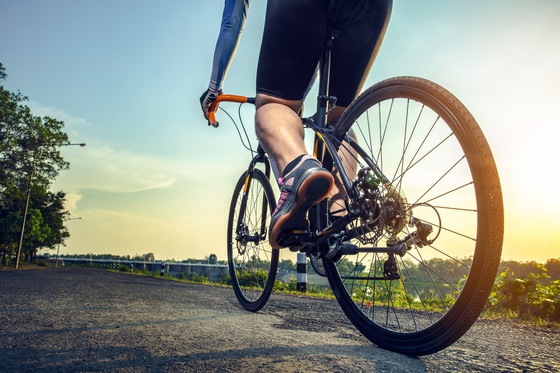 6 trends for the bicycle market, which is expected to reach $147.24 billion by 2027
Welcome to Thomas Insights – every day we post the latest news and analysis to keep our readers up to date with what's happening in the industry. Sign up here to get the day's top stories straight to your inbox.
The bicycle industry has exploded due to the COVID-19 pandemic, as people shifted away from public transportation and towards outdoor recreational activities. Now, the industry is expected to grow from $97.20 billion in 2020 to $147.24 billion in 2027.
Discover six bicycle market trends to watch in 2022.
6 trends in the bicycle industry
1. Electric bikes
Electric bikes help commuters get to school and work faster and easier. There are innovative creations that expand our definition of bicycles. For example, we have already reported inflatable e-bikes and retractable roof e-bikes. In this category we also see SUV e-bikes equipped with luggage racks. If you're looking to enter this market, consider solving cyclists' biggest challenges, whether it's staying safe while riding at night or protecting bikes from thieves.
2. Stationary bikes
From Soul Cycle group spinning classes to Peloton bikes at home, the stationary bike is all the rage these days. Peloton alone has 5.9 million members and has been featured on popular TV shows. The global exercise bike market is expected to reach $863.5 million by 2027. Manufacturers are looking for ways to keep the trend relevant by adding virtual reality and other assets.
3. Personalization
We are in the era of customization and bespoke manufacturing. 3D printing technology makes customizing bikes more affordable. You can build highly custom bikes these days with multi-colored spokes, unique stem caps, colored pedals, and more details.
[Get instant pricing, lead time, and DFM feedback for your next 3D printing project here.]
4. Sustainability
The bike itself could be considered an act of reducing carbon emissions, but the bike industry is also considering sustainable manufacturing practices. This could include using environmentally friendly materials, even including recycled components. For example, Muzzicycles, a Brazilian manufacturer, has patented a process for making bicycle frames from recycled plastic by injection molding.
5. Bike rental and self-service bikes
There are many tourist destinations where you can rent a bike, but these days it is increasingly common to pay for temporary bike privileges for ordinary use. Bike rental refers to customers who rent branded bicycles in the same way as some rental cars. In contrast, bike-sharing programs, such as Citi Bike, allow members to access bikes at docks in a wide variety of locations and return them to any other dock in the network.
6. Adapted bicycles
A quarter of American adults have a disability, and about 13% of Americans have significant difficulty climbing or walking stairs. Interestingly, one study found that 69% of people with disabilities find cycling more comfortable than walking. Bikes for people with special needs advance fairness in the industry and include hand bikes, three-wheel recumbent bikes, tandem bikes, and more.
Image Credit: Tiny Photo / Shutterstock.com
Safe and waste-free recycling for ballistic materials
Next story »
More industry trends